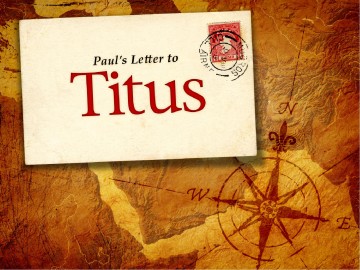 Bro. Ronnie will be preaching from the book of Titus soon. It's a short book, so read it ahead of time if you can. The book of Titus outlines godly conduct for those who belong to Christ.
Its and Instruction Book for believers and their behavior in the world.
Go ahead! Read! You'll will be glad you did!